| | |
| --- | --- |
| | LOST-HISTORY.COM |
---
---
---
| | |
| --- | --- |
| | Apocrypha: The Sumerians and Akkadians |
This is my treatise on the mythology of two of the oldest known cultures, both of whom lived on the Tigris and Euphrates rivers in what is now Iraq. It describes how their writings would later influence the Babylonians and in turn most of the Middle East and Western Civilization.

Chapter 1: The Cradle of Civilization
Chapter 2: The Seperation of Heaven and Earth
Chapter 3: Man and the Primeval Sea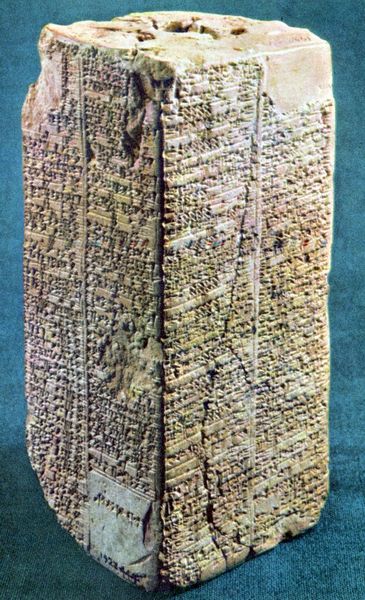 Chapter 4: Son Rise
Chapter 5: The Seven Heavens and A Wizard's Duel
Chapter 6: Zeus Steals the Tablets of Destiny
Chapter 7: Gilgamesh Kills the Snake and Cuts Down the Tree of Knowledge
Chapter 8: The Cup Bearer Who Became King
Chapter 9: Empire of the Moon
Glossary
Timeline
Composition of Sumerian King Lists
Bibliography
---
---
---
Authors of the Bible is a website comparing what tradition says about who wrote what books in the Bible to the theories that modern scholars now have on how certain texts were combined.

Bible Questions is a long list of theological questions and references to the Bible that provide contradictory answers. It's written to support the view that the Bible was compiled from texts of authors with a very wide array of religious beliefs.

List of Egyptian Kings and Viziers shows a small table and some research information on the famed 18th and 19th dynasties of the Egyptian New Kingdom, including the "heretic" pharaoh Akhenaten.

Religion Links provides a myriad of facts and opinions regarding the ancient world, Judaism, Christianity, and Islam, including commentary from historic figures and modern archaelogical finds from the Holy Land.

Science and Archaeology News is an archive of news articles related to history, religion and mythology dating from 2001 to 2011.